2022-23 WINTER Indoor SUPER League (for TEAMS 3rd - 8th Grade ONLY) Basketball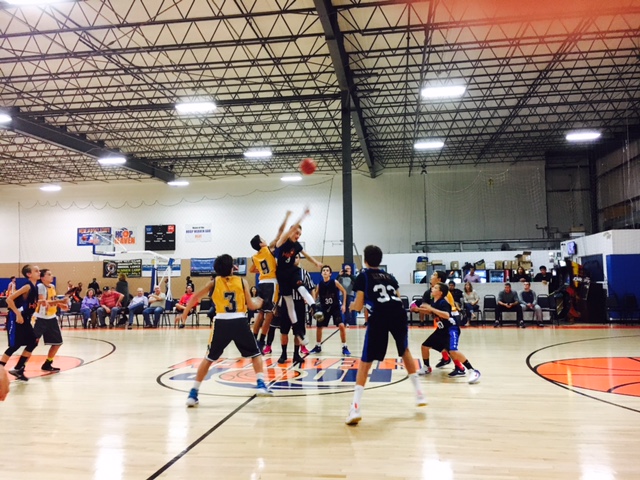 The Hoop Heaven Indoor Super League (In our 22nd YEAR) is open to all types of teams (AAU, CYO, Travel).
NJ's largest youth league operator ... Last winter, we had over 200 teams just in the winter (over 1000 in 2022)!

This league has a seven (7) game guarantee plus ALL teams will make the playoffs! DIVISIONS WILL BE A MAX OF 6 TEAMS OF SIMILAR LEVELS!

Twenty (20) minute running time halves with clock stopping in the final minute of the first half and the game on dead balls.


Games will be played Fri nights and weekends

Lower Spectator Admission than tournaments ($5 per adult and $3 for seniors)
We will continue to offer streaming of games for a small fee (through Jet Media) for parents uncomfortable being indoors or to use for family and friends who cannot attend in person. An email will be sent to coaches once it is set up by our 3rd party supplier.
Sign ups are on a FIRST COME, FIRST SERVED basis with a reduced court availability.

Price: $1,095.00/team ($995 for 2nd Grade)
Use the form below to filter by sport, season, day(s) and/or location; or scroll to view all programs.
---
MonTueWedThuFriSatSun

Team Fees

Regular

$1095.00 per team

MonTueWedThuFriSatSun

Team Fees

Regular

$1095.00 per team

MonTueWedThuFriSatSun

Team Fees

Regular

$1095.00 per team

MonTueWedThuFriSatSun

Team Fees

Regular

$1095.00 per team

MonTueWedThuFriSatSun

Team Fees

Regular

$1095.00 per team

MonTueWedThuFriSatSun

Team Fees

Regular

$1095.00 per team

MonTueWedThuFriSatSun

Team Fees

Regular

$1095.00 per team

MonTueWedThuFriSatSun

Team Fees

Regular

$1095.00 per team

MonTueWedThuFriSatSun

Team Fees

Regular

$1095.00 per team

MonTueWedThuFriSatSun

Team Fees

Regular

$1095.00 per team

MonTueWedThuFriSatSun

Team Fees

Regular

$1095.00 per team

MonTueWedThuFriSatSun

Team Fees

Regular

$1095.00 per team