2022 Fall SUPER League (for TEAMS 3rd - 12th Grade) Basketball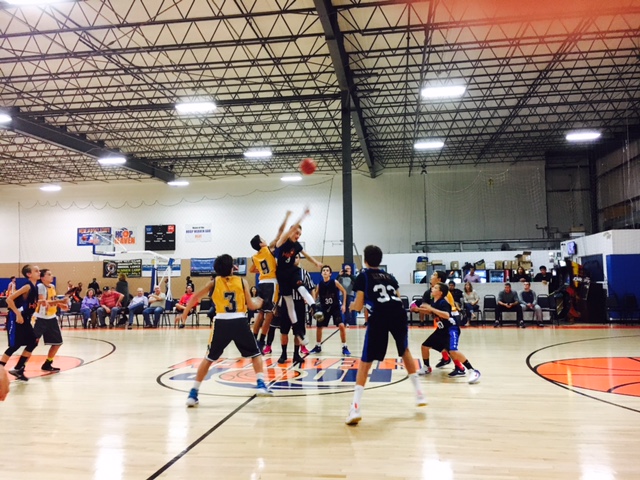 The Hoop Heaven FALL Super League (In our 22nd YEAR) is open to all types of teams (AAU, CYO, Travel).
NJ's largest youth league operator ... In 2021 we had over 350 teams in the fall (1300 total in 2021)!

DON'T BE FOOLED BY START UP LEAGUES THAT END UP CANCELLING DUE TO LACK OF TEAMS!
This league provides an eight (8) game guarantee with the top for 4 teams with over .500 record making the playoffs!

Twenty (20) minute running time halves with clock stopping in the final minute of the first half and the game on dead balls.


Games will be played primarily Fridays - Sundays
Sign ups are on a FIRST COME, FIRST SERVED basis with a reduced court availability.

Our admission is much less than tournament operators charge ... only $4 per adult per day (Seniors $1) ... no charge for children under 18.
Price: $1,095.00/team
Use the form below to filter by sport, season, day(s) and/or location; or scroll to view all programs.
---
MonTueWedThuFriSatSun

Team Fees

Regular

$1095.00 per team

MonTueWedThuFriSatSun

Team Fees

Regular

$1095.00 per team

MonTueWedThuFriSatSun

Team Fees

Regular

$1095.00 per team

MonTueWedThuFriSatSun

Team Fees

Regular

$1095.00 per team

MonTueWedThuFriSatSun

Team Fees

Regular

$1095.00 per team

MonTueWedThuFriSatSun

Team Fees

Regular

$1095.00 per team

MonTueWedThuFriSatSun

Team Fees

Regular

$1095.00 per team

MonTueWedThuFriSatSun

Team Fees

Regular

$1095.00 per team

MonTueWedThuFriSatSun

Team Fees

Regular

$1095.00 per team

MonTueWedThuFriSatSun

Team Fees

Regular

$1095.00 per team

MonTueWedThuFriSatSun

Team Fees

Regular

$1095.00 per team

MonTueWedThuFriSatSun

Team Fees

Regular

$1095.00 per team

MonTueWedThuFriSatSun

Team Fees

Regular

$1095.00 per team

MonTueWedThuFriSatSun

Team Fees

Regular

$1095.00 per team